Beyond the technology
KoboToolbox 2022 year in review and exciting new features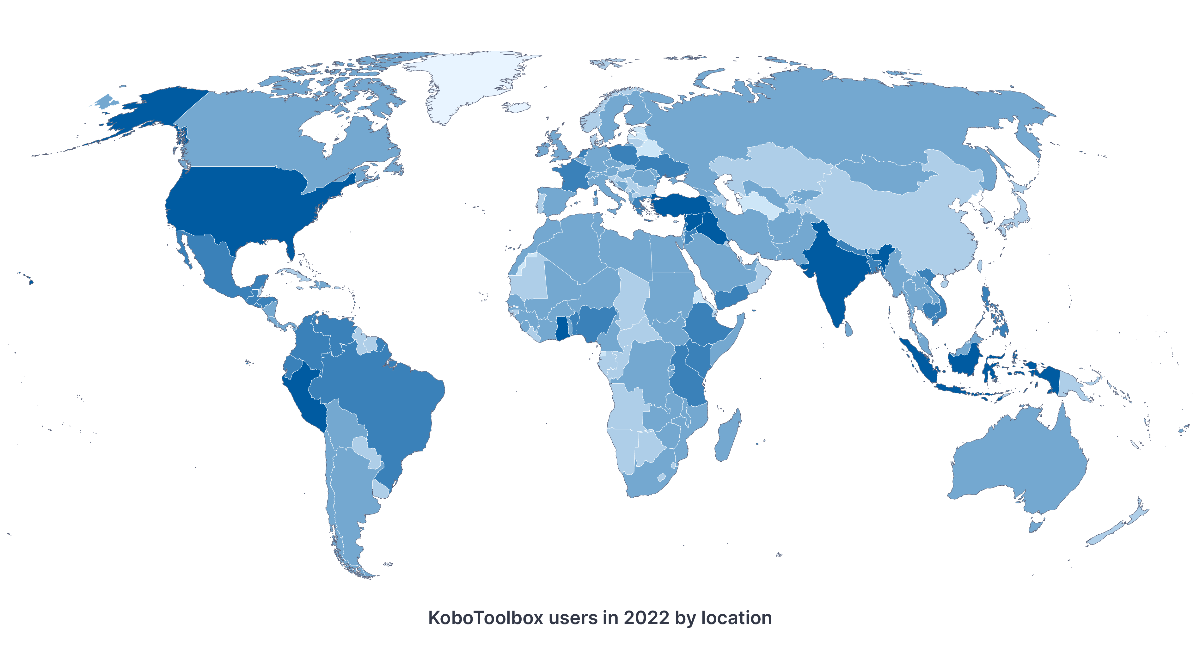 In the past year, our community of users has continued to grow, with even more organizations and individuals using KoboToolbox to collect and analyze data. We now have users in 240 countries and territories across the globe, and our platform has been used to collect data on a wide range of issues, from public health and environmental conservation to human rights.
With use of KoboToolbox at an all-time high in 2022, let's take a look at the numbers:
206 million survey submissions received—over 17 million per month on Kobo-maintained servers and thousands more on private servers
Over 515,000 new survey projects created
More than 340,000 new user accounts added
We also released a host of new features over the past year in response to feedback from users and organizations in the field. Here's what we were busy adding to KoboToolbox:
Improved submission editing, including media files, and synchronous exports for API and dashboards
Two-factor authentication and a new photo gallery with filters for large projects
Upgraded functionality for adding groups of questions to the library
Natural language processing tools for collecting and reviewing audio responses, transcription, and translation
Improved data security and load times with significant upgrades to our software and server infrastructure
Here's a few highlights from some of the other projects we were working on in 2022:
Launched the TRACE portal with UNESCO and Education Above All to collect real-time data about attacks on education and support data sharing
Delivered training sessions remotely and in person to people in over 50 countries
Published our new website with improved navigation and updated information
Worked with translators around the world to add more languages to our user interface
Received the Gold Anthem Award for Best Humanitarian Action and Services Product
User Spotlight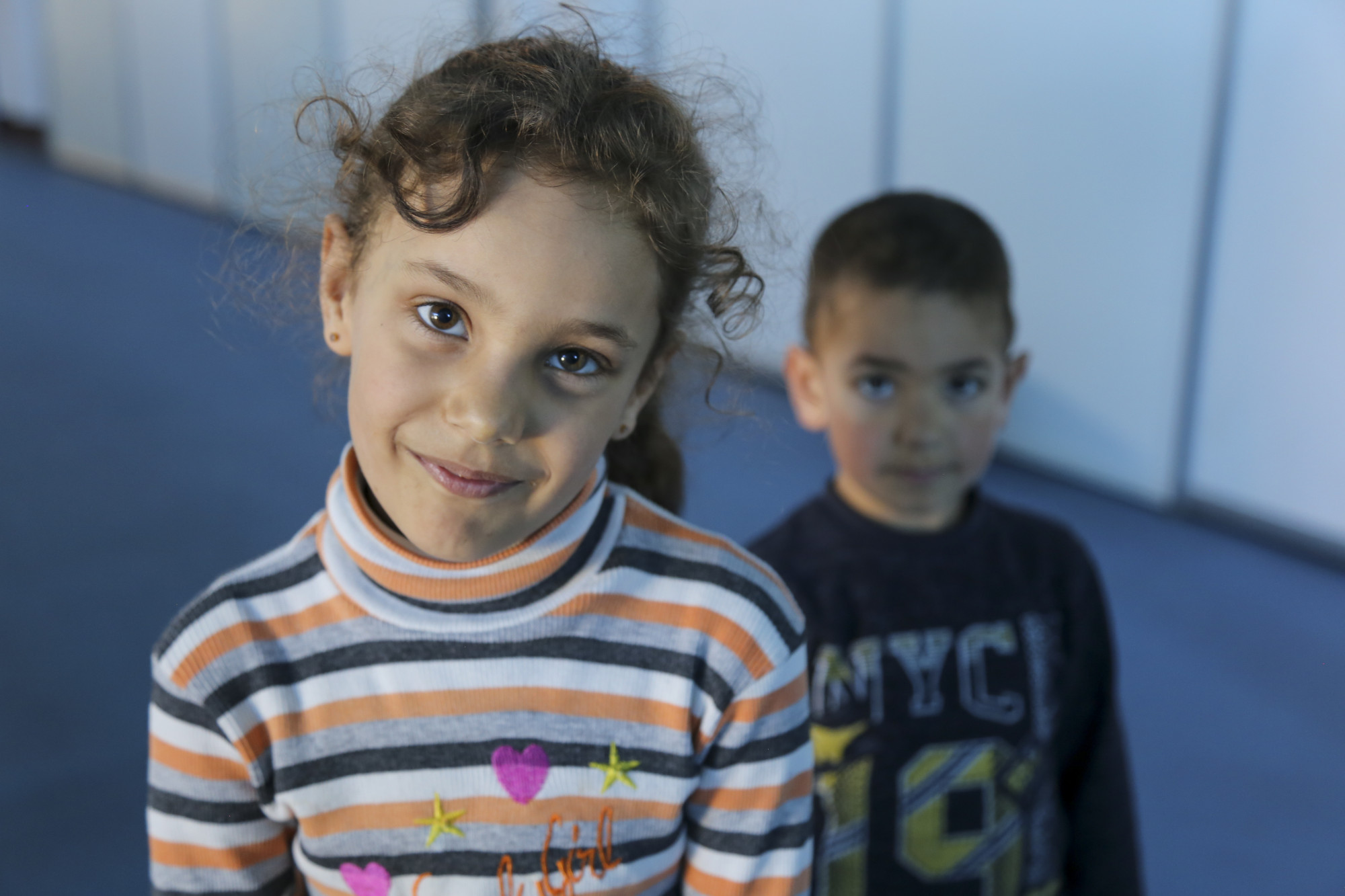 To date, more than 14,000 organizations have used KoboToolbox to make a difference. We'd like to highlight some of the incredible work that has been done in the past year by KoboToolbox users like you.
Türkiye-Syria Emergency Support: Drag-and-Drop Survey Creation Dozens of local and international organizations have been using KoboToolbox to respond to the devastating earthquake in Türkiye (Turkey) and Syria in February. To support data collection, our team developed sets of drag-and-drop survey questions specifically for this crisis. These question blocks can be used to collect location data in any type of survey. Learn more about these resources.
What's Next From KoboToolbox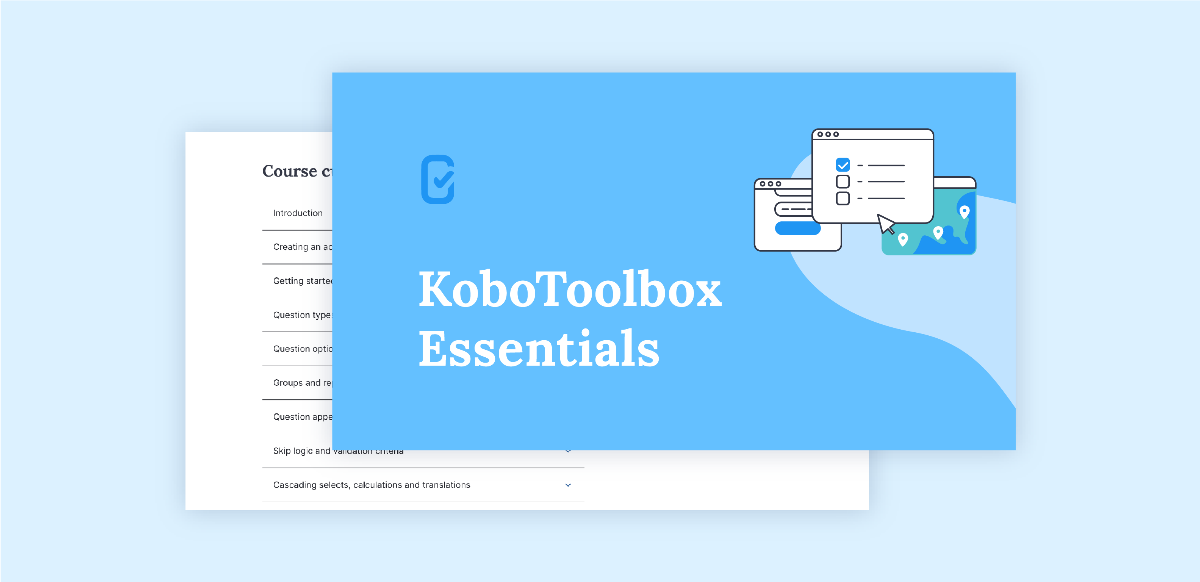 Here's a look at some of our newest tools and exciting features that are coming soon.
Natural language processing tools: We've been developing new natural language processing tools that will make it easier and faster to capture complex qualitative data, without sacrificing sample size. These tools use speech recognition and machine translation to collect rich qualitative data from a greater number of people, with greater efficiency.
KoboToolbox Essentials Course: We're also getting ready to launch the KoboToolbox Essentials Course! This hands-on self-paced course helps users to develop foundational data collection and analysis skills. Upon completion, participants will receive an official KoboToolbox Essentials certificate.
SSO support & regional project views for private servers: We've added single sign-on (SSO) for private servers to strengthen security and make it easier for team members to manage login credentials. We also added region and country level project views for better data management across distributed teams.
Our Latest Resources
We continue to grow and update our resources to better support our users and improve KoboToolbox. Here are a few of the most recently updated articles on our support website: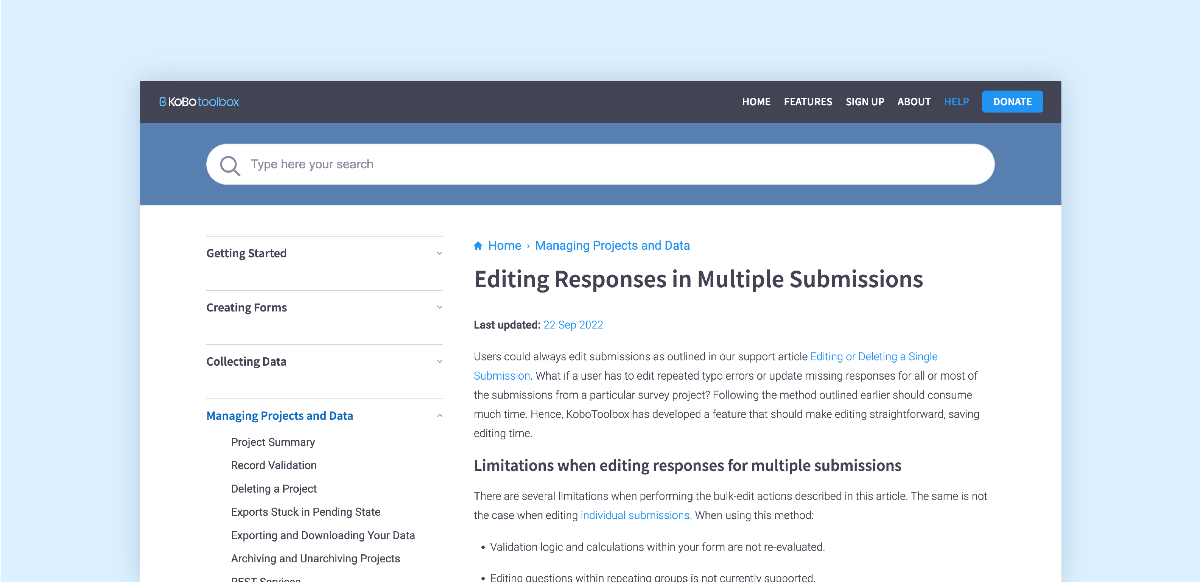 Looking Ahead
We believe free and open source data collection can change the lives of millions for better. As we look ahead to 2023 and beyond, we're excited to continue building on the progress we've made so far. We're committed to improving our platform for all our users and developing innovative data collection tools for organizations around the world.
To all of our users, thank you for being part of the KoboToolbox community!
For all the latest news delivered straight to your inbox, subscribe to our KoboToolbox Updates newsletter.