Beyond the technology
How KoboToolbox helps to track attacks on education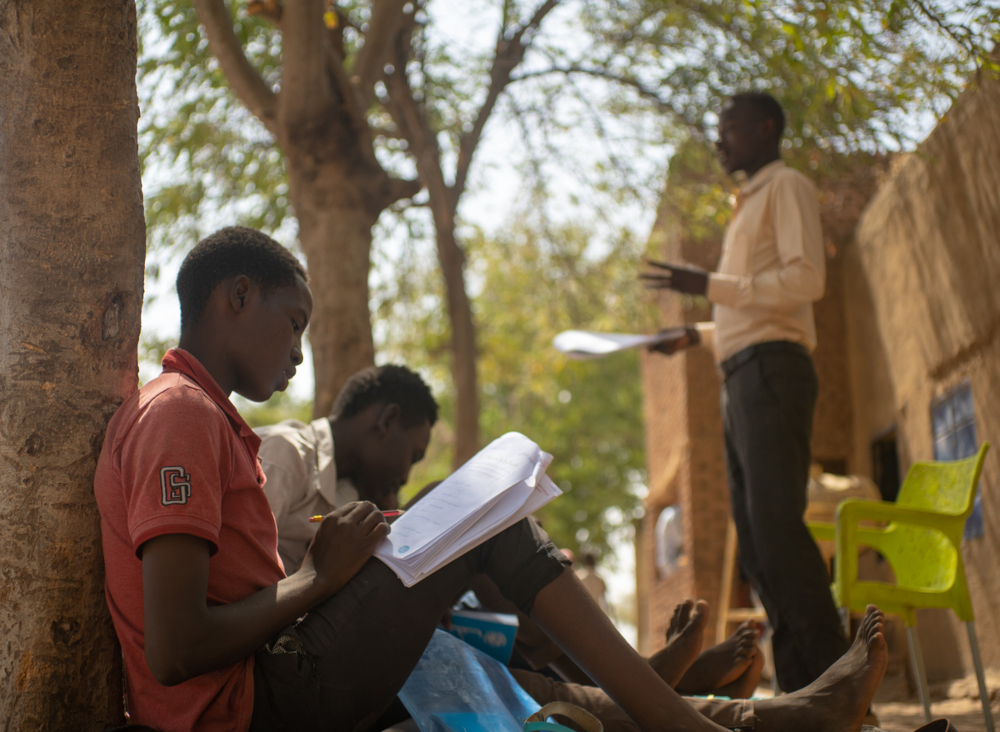 As attacks on education are becoming more common, it is essential to have accessible data for accountability purposes and to inspire policy. Through our partnerships, we are working to build new data collection instruments for collecting and sharing real time information about attacks on education - including facilities, students, and personnel, which will use KoboToolbox for entering and vetting the data.
Between 2015 and 2019, over 11,000 attacks on education were recorded, demanding the attention of humanitarian organizations that seek to ensure access to quality education for all learners. According to the Global Coalition to Protect Education from Attack (GCPEA), attacks on education are any intentional threat or use of force—with political, military, ideological, sectarian, ethnic, religious or criminal motivations—against students, educators, and education institutions. Occurences of these attacks include school bombings, the kidnapping, maiming, killing or otherwise harming of students and educators by armed groups during conflict or insecurity. TRACE currently provides granular data collected and shared by GCPEA from its Attacks on Education dataset to raise further awareness about these issues and render the data more accessible to different stakeholder groups.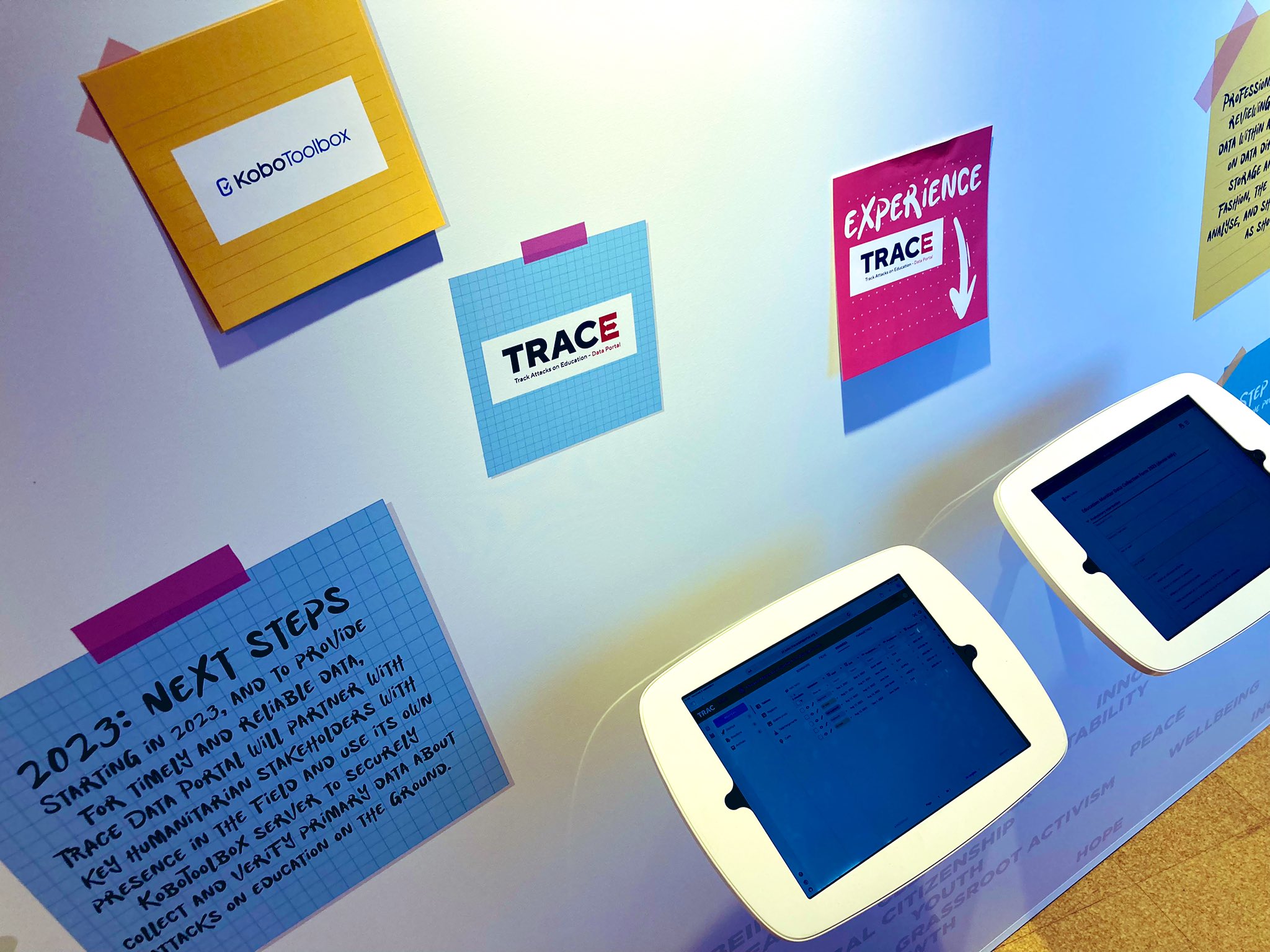 TRACE, designed and implemented by KoboToolbox, is a public portal that provides timely documentation and data about such attacks. Provided that most attacks on education occur in areas of armed conflict and violence, KoboToolbox is well-positioned to host data and information about attacks on education in these areas.
Starting in 2023, KoboToolbox's survey feature will be utilized by actors in the field to collect real-time data about attacks on education, which will then be available on the TRACE data portal. Through this partnership, a designated KoboToolbox server was established that is used to securely host data and that will be used for verifying each submission before it is made public.
Increasing the amount of accessible data about these attacks is critical to holding actors accountable to address these violations and encourage the introduction of policy to protect a student's right to access and engage with quality education. Data collection efforts have already helped encourage countries to join the Safe Schools Declaration, a political commitment to protect the right of a school to provide a safe environment for students to learn and for teachers to facilitate that learning. The need for intense and deliberate action is articulated and reinforced in the UN's Sustainable Development Goal 4 which seeks to ensure quality education and promote lifelong learning opportunities for all.
A primary challenge to the development of the TRACE data portal is navigating the release of enough data to strengthen advocacy efforts while also guaranteeing that the victims of attacks are not put at greater risk because of the public data. There are also pressing concerns about the lack of standards surrounding reporting data and verifying data, which will be closely monitored before on-the-ground data collection begins.
KoboToolbox is designed to address the data collection challenges that are encountered with documenting instances of attacks on education in conflict areas. The use of KoboToolbox's survey feature to populate the public portal will centralize data collection methods while providing a user-friendly platform for humanitarian data collection and storage. The availability of this data has proven critical when advocating for the human rights of children to be observed as they pursue learning opportunities.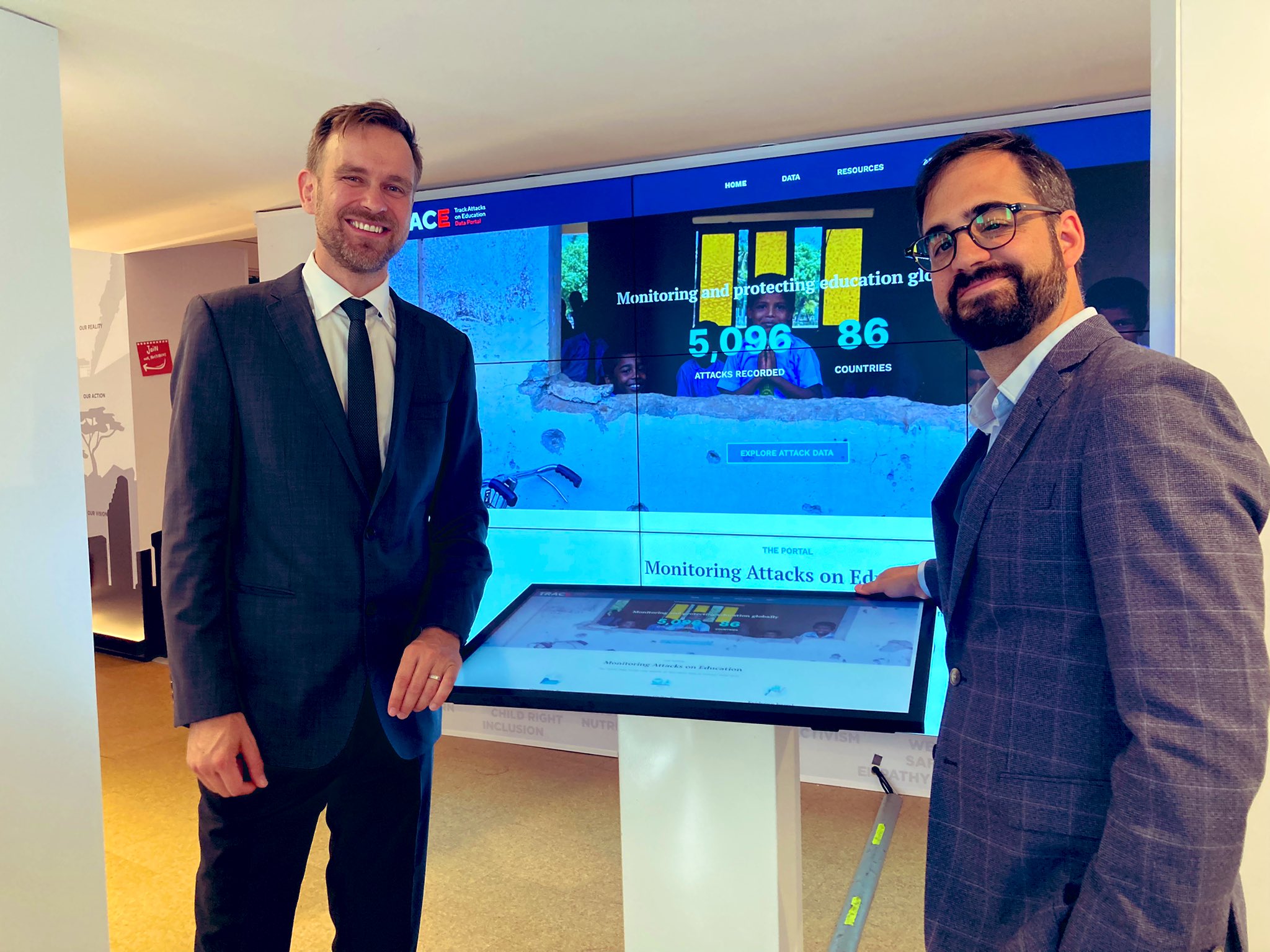 The TRACE Data Portal to track attacks on education is now live. To view the data, visit the portal here.