Beyond the technology
Improving the resilience of smallholder farms in Mozambique using KoboToolbox's geographic data features
Smallholder farm families—and especially women—are integral to Mozambique's agricultural sector, but often the strenuous labor does not result in significant production, income, or quality of life for the family. Agricultural productivity in Mozambique remains among the lowest in Southern Africa.
Using KoboToolbox as the primary data collection tool, the Climate Smart Agriculture and Water (CSAW Sofala) project by the National Cooperative Business Association CLUSA International (NCBA CLUSA) aims to improve the livelihoods of 7,800 smallholder farm families in the Sofala province. Started in August 2020, the project takes a nexus approach which links climate-smart agriculture, market access, and clean energy to increased productivity and improved access to water and sanitation in the districts of Búzi, Caia, and Machanga.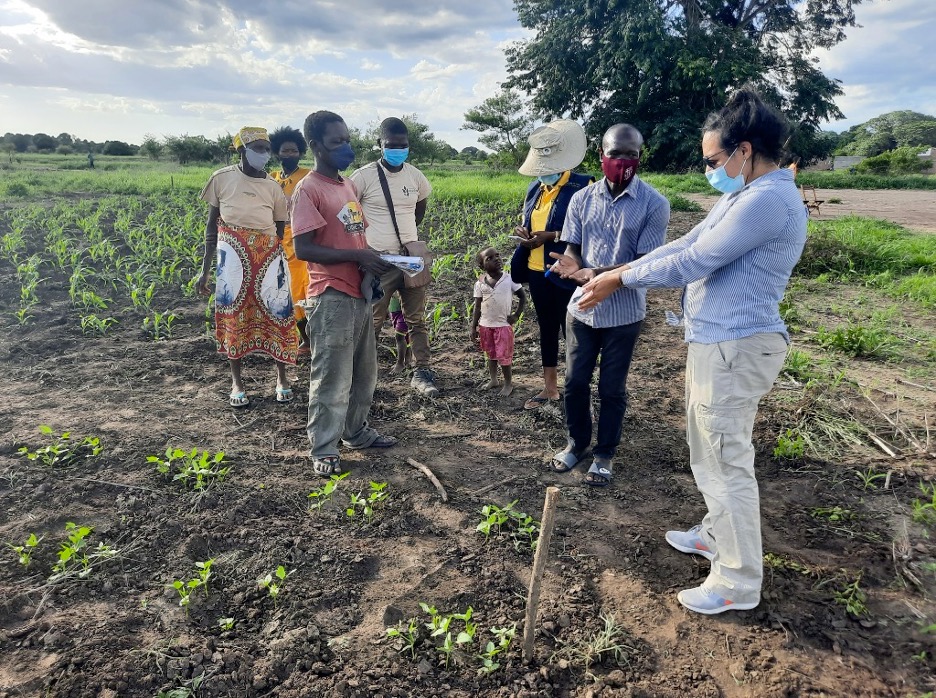 The CSAW Sofala project comes at a time when much of the province, particularly Búzi District, is still recovering from the destruction of Cyclone Idai in 2019. One of the worst tropical storms to affect Africa and the Southern Hemisphere, Idai left more than 715,000 hectares of farmland flooded and over 40,000 households without access to safe water. Many families, who lost nearly everything, are still in the process of rebuilding and recuperating their livelihoods. Even prior to Cyclone Idai, the effects of climate change were already threatening the livelihoods and food security of millions across the Sofala province.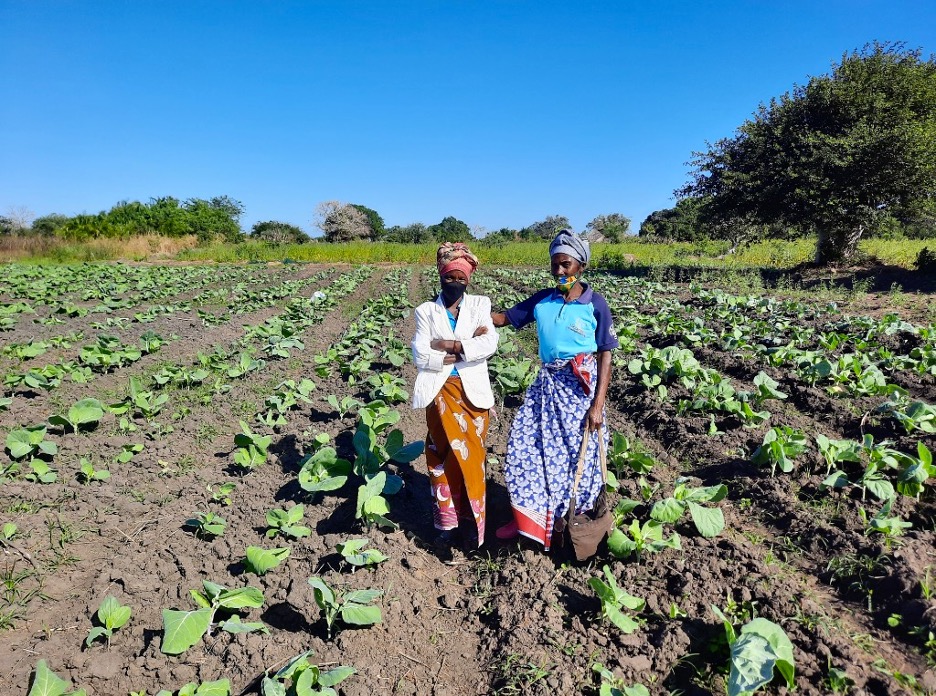 To support the recovery process and help build resilience, the CSAW Sofala project is collecting data on smallholder farms throughout the province. Since August 2020, the CSAW Sofala project's 18 enumerators have collected over 6,000 submissions of information on agricultural practices, WASH (Water, Sanitation, and Hygiene) practices, geolocation, and other details from beneficiaries. The data has provided evidence on key results in real-time, which serves as a basis for reviewing and adjusting project implementation strategies. As a result, smallholder farmers have benefited from technical assistance that directly responds to their needs on the ground.
[The] level of precision M&E [Monitoring and Evaluation] data [including characters, numbers, audiovisual, and GPS in real-time] would not have been possible without the incorporation of [KoboToolbox] into our M&E system, as previously the data collection and management process was largely dependent on offline tools. - NCBA CLUSA
Without KoboToolbox, the decision-making process would be based on intuition, instead of data and facts. Using the data collected with KoboToolbox, the team is able to make more well-informed decisions, resulting in increased favorable outcomes.
Data collection and management through [KoboToolbox] has been the backbone of our M&E [system] as we have been able to obtain regular and credible data and information that has guided the process of verifying the progress of our interventions. - NCBA CLUSA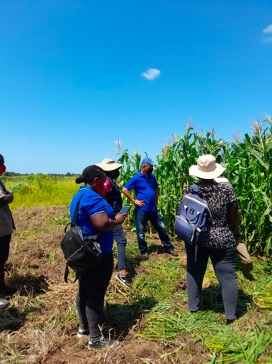 With KoboToolbox's geographical data features, enumerators are able to track the locations of cultivated farm fields more precisely, allowing for improved measurement of agro-climatic conditions, tracking of water courses, and the monitoring of crop cycles during agricultural seasons.
The fact that it is possible to associate the QR Code with the name and location of each beneficiary proved to be a great gain in carrying out spot checks on the existence of the beneficiary…even remotely. - NCBA CLUSA
With support from the Austrian Development Agency, the CSAW Sofala project is anticipated to run until July 2024. Upon completion, the project aims to have improved food security and income generation from agricultural production, as well as increased inclusive and gender-equitable access to sustainable water infrastructure for human consumption and productive use in the Búzi, Caia, and Machanga districts.
Ultimately, the CSAW Sofala project hopes to build resilience among farmers through sustainable production, inclusive and accessible markets, and improved access to multi-use water resources. Subsequently, these outcomes can enable farming households in Sofala province to rebuild livelihoods and achieve food security while becoming better able to withstand and recover from future shocks and stressor events.