Beyond the technology
How the Environmental Justice Foundation is using KoboToolbox to document illegal fishing and human rights abuses on distant water fishing vessels
Illegal, unreported, and unregulated (IUU) fishing is increasingly recognized as a form of transnational organized crime, threatening the sustainability of marine ecosystems and imperiling the livelihoods of coastal communities who rely on healthy oceans for food and economic security. IUU fishing practices cost the global economy tens of billions of dollars annually, have contributed to over a third of marine fisheries being overexploited, and are linked to egregious human rights violations on board industrial fishing vessels. The complexity of global supply chains, an industry-wide lack of transparency, and the challenges of monitoring vessel behaviors mean that detecting IUU fishing and preventing its proceeds from entering markets can be extremely difficult.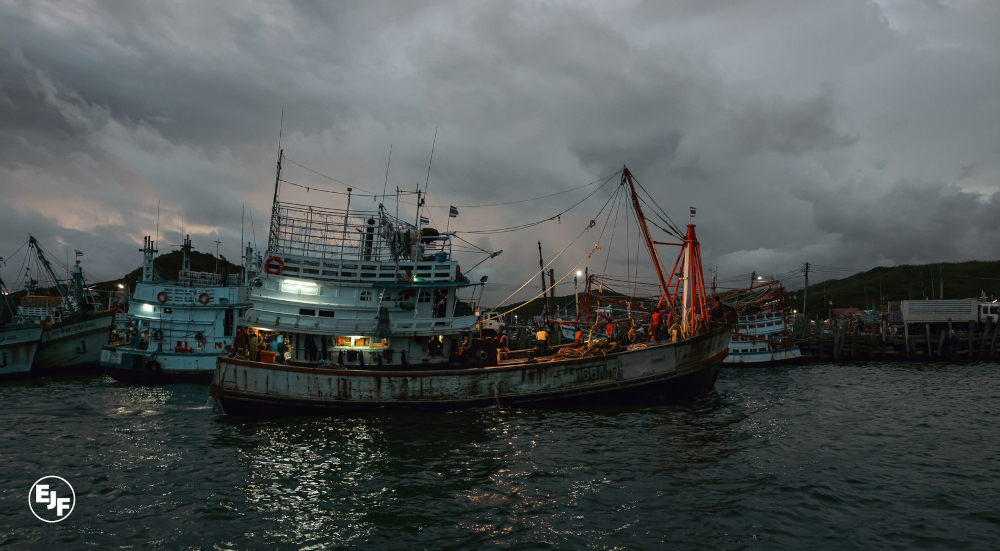 The Environmental Justice Foundation (EJF), an organization dedicated to protecting the natural environment and the human rights of those who depend on it, is on a mission to eradicate illegal fishing. Over the past two decades, EJF has worked extensively to document the nature and scale of illegal fishing and human rights abuses on board the world's largest distant water fishing fleets—including those of China, Korea, and Taiwan.
Since January 2022, EJF has been using KoboToolbox to collect and analyze critical, time-sensitive data. One of the most effective means of documenting these illegal acts is speaking to those who are experiencing the abuses firsthand, often migrant or otherwise vulnerable fishers on board industrial vessels, forced to live and work in unsafe and remote conditions for months or even years at a time.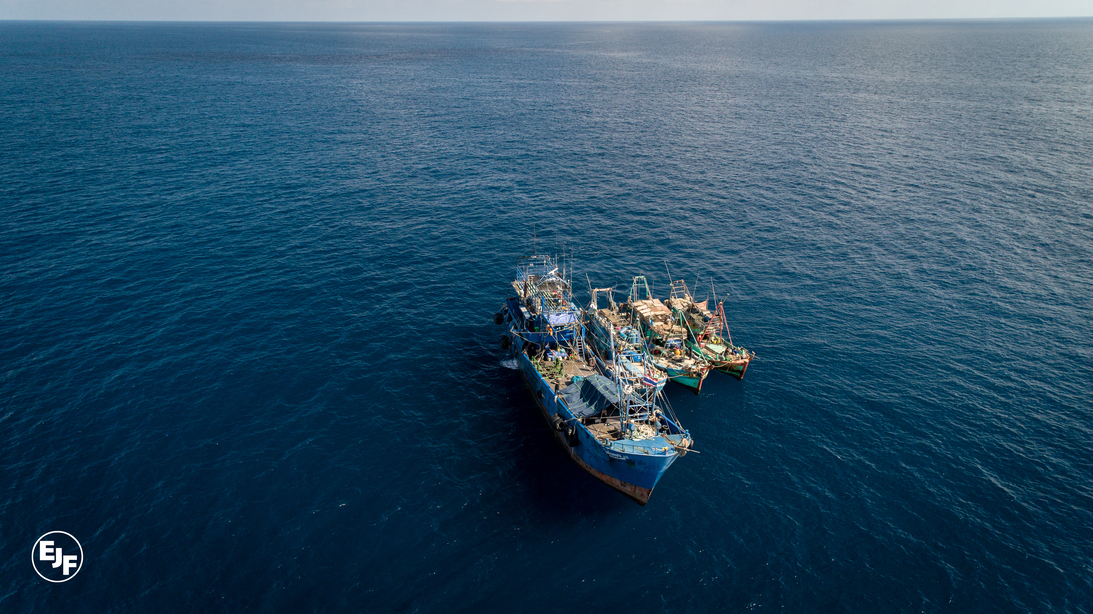 The use of KoboToolbox has allowed for near real-time analysis of intelligence while undertaking large numbers of interviews with crew—providing a centralized platform through which quick and easy data can be produced and interpreted. Previously, EJF conducted their data analysis manually through spreadsheets, a significantly more time-consuming process.
The data collected by EJF's team of five enumerators using KoboToolbox explores the frequency and types of illegal fishing and human rights abuses that take place on board industrial fishing vessels. This data is primarily quantitative, with space for open-ended questions—all of which are audio recorded in parallel to allow for both rich interview data and rapid quantitative assessments. Investigators also deploy a Likert scale, so they can evaluate the interviews, highlighting the most severe illegalities and abuses for immediate action. In some geographies, geotagged locations are added so that the patterns in which certain communities are experiencing a specific type of abuse more frequently can be identified—for example, unlawful wage deduction or human trafficking.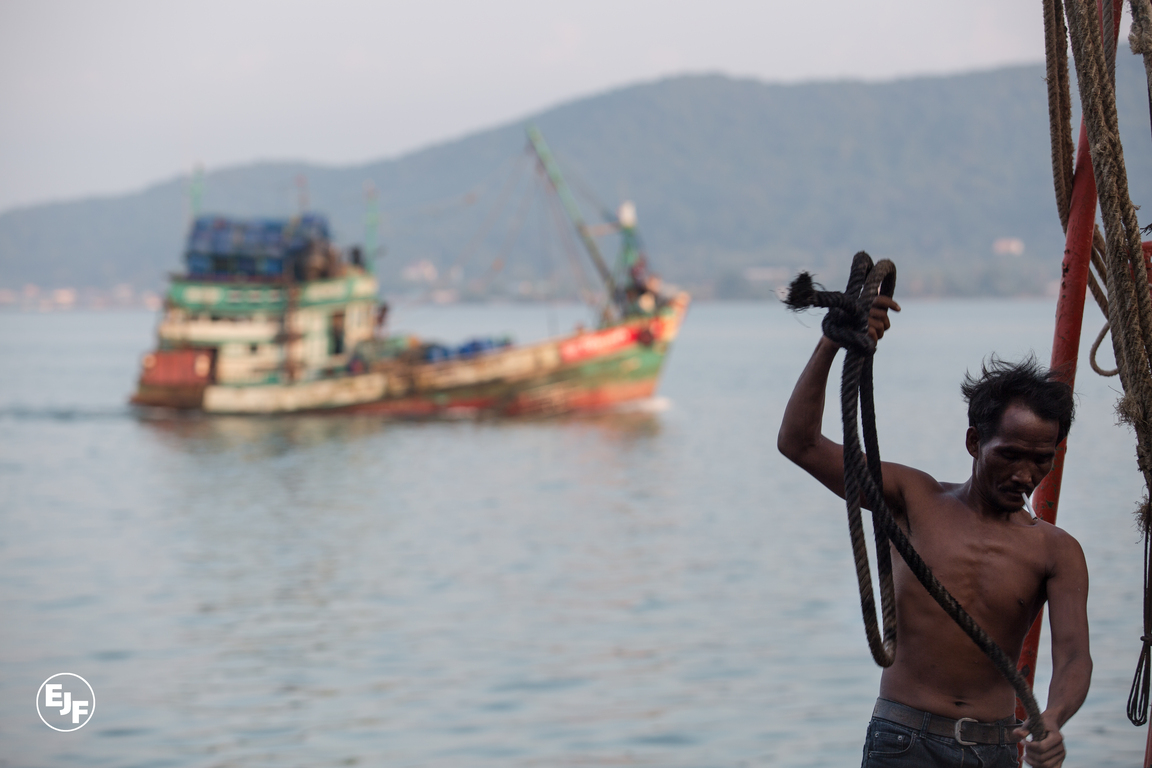 For a number of years, EJF investigators have conducted interviews with the crews on board industrial fishing vessels, using the findings to create detailed reports and award-winning films to advocate for the necessary structural changes at national, regional, and global scales. The use of KoboToolbox makes this documentation process more efficient and provides real-time insights and analysis, allowing for more timely decision-making to protect human rights at sea as well as coastal communities and marine wildlife. As such, EJF is substantially scaling up their use of KoboToolbox, rolling it out in new geographies and with new teams in order to ratchet up the fight against illegal fishing globally.