Private KoboToolbox servers
For large organizations seeking customizable and scalable data collection solutions with more project oversight and more security features, we offer private KoboToolbox servers---fully controlled by your organization, installed and maintained by our team of experts.
Private servers offer many advantages for large organizations with complex needs and high volume data collection. These include unlimited usage, advanced user management, enhanced security, priority support, custom branding options, and early access to testing new features.
Benefits of a private server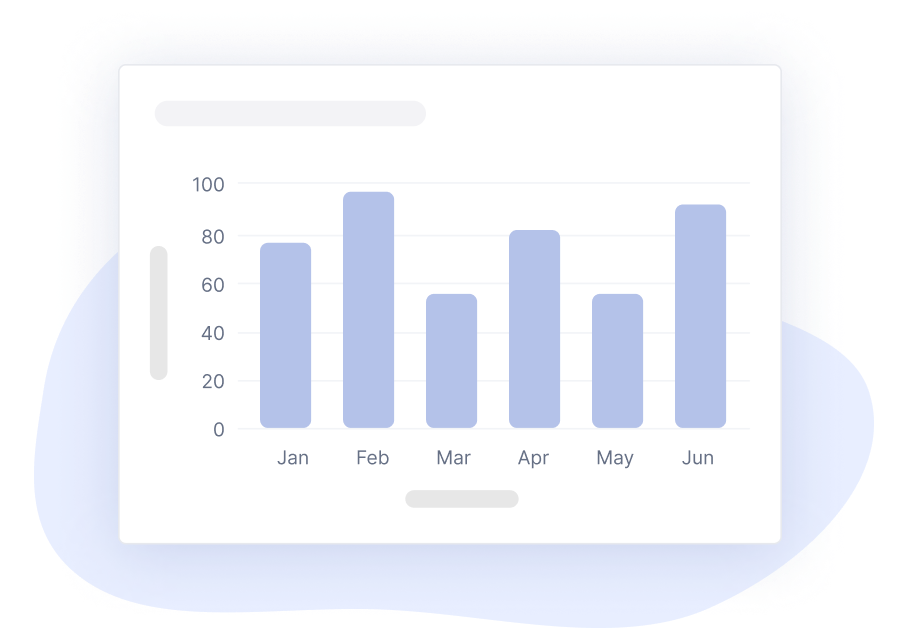 No limits and infinite scalability
Unlimited survey submissions

Unlimited projects and users

Unlimited media file storage

Unlimited scalability, so the server can grow with your needs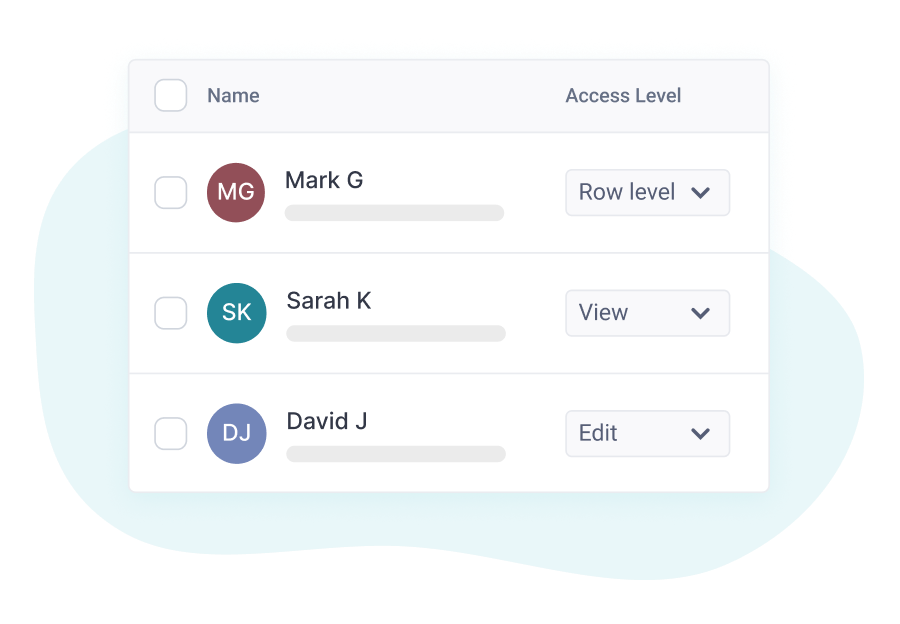 More oversight and advanced user management
Custom project views for better supervision across countries or regions

Full administrator-level control of data and users

Custom password policies

Email domain restrictions for account registration

Server-wide data retention and user management policies

Logs of all deleted survey data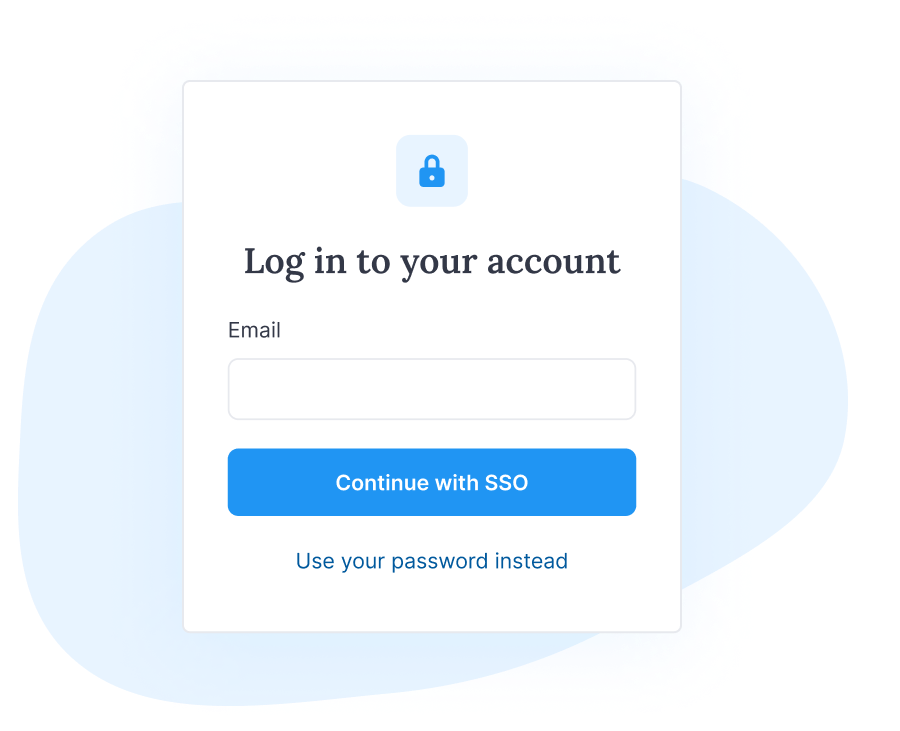 Enhanced security to meet your organization's requirements
Multi-factor authentication (MFA)

Single sign-on (SSO) with one or more identity providers

Immediate deployment of new features and security updates

Continuous database and file storage backups with point-in-time recovery (PITR)
Priority expert support and technical administration
Direct real-time support from our team through internal KoboToolbox chat channel

Consultations with our expert staff

Continuous server maintenance by our team, including monitoring, scaling, and backups

Technical troubleshooting support to ensure server uptime and performance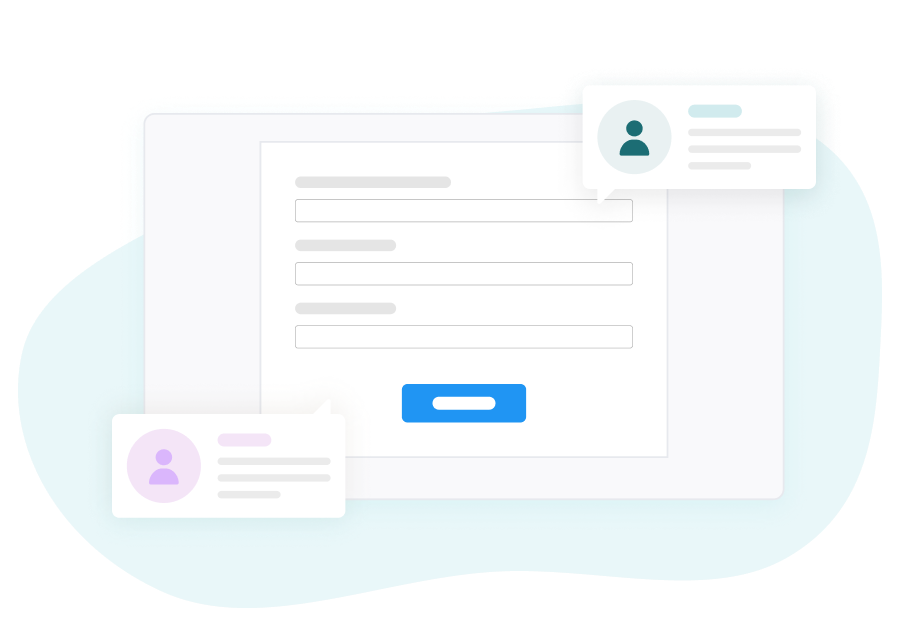 Shape the future of data innovation
Early access to review and test new features

Help improve upcoming features with your pre-release testing feedback

Contribute your direct input to our software development planning

Help shape the KoboToolbox future roadmap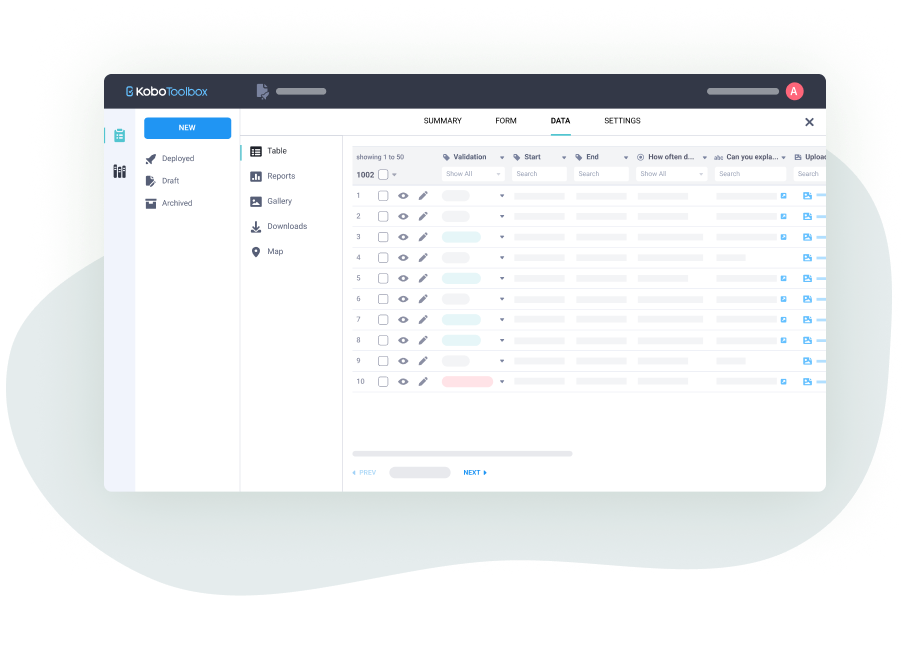 New server-level features coming soon
Detailed access logs

Team-based user management

Server-level SSO enforcement
Learn more about how your organization can benefit from a private server
Server set up options
With a dedicated server, you can choose the best set up for your organization from a variety of options, including:
Hosting with Amazon Web Services (AWS) or Microsoft Azure
Server location in either the United States or the European Union
Custom branding for URL (e.g., kobo.yourorganization.org), logo, and more
Enhanced security configurations
Customizable account registration and email confirmation messages
Organizations using private servers
Many organizations are already using a dedicated private KoboToolbox server supported by Kobo to collect high volumes of data and improve project oversight. These include:
Get started
A private server offers large organizations reliability, flexibility, and enhanced security with unlimited use and complete control over users and data. Through an annual agreement, we ensure dedicated technical support and system administration for your organization's unique data collection needs.
Our team can help address any questions or requests you might have. Get in touch to learn more about our private KoboToolbox server options.