KoboToolbox training
Training solutions for your team, from our staff experts. Our experienced trainers can deliver hands-on training to strengthen your organization's data collection skills, from developing forms to managing data. Synchronous online and in-person trainings are available in multiple languages and can be tailored to your team's level of experience and context.
Choose from our training sessions or request a custom training solution to support your team in any area of data collection, including using XLSForm for advanced surveys, configuring KoboCollect for mobile data collection, and adding multiple translations to a form. All training sessions include hands-on activities to apply concepts from the training and solidify learning.
Our training session offerings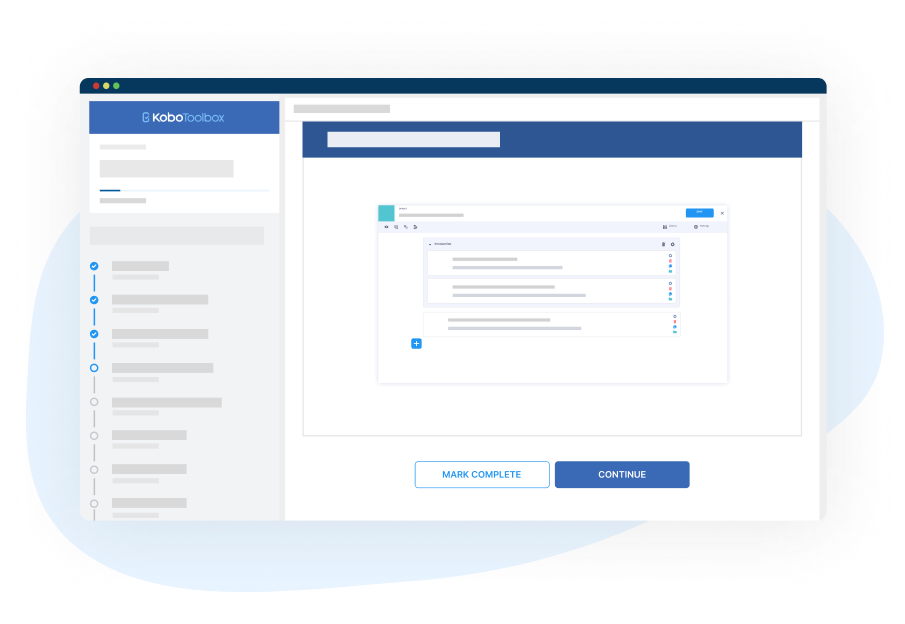 KoboToolbox Essentials
Complete orientation to the KoboToolbox platform and user interface

Survey creation using KoboToolbox's intuitive Formbuilder

Adding translations in multiple languages

Form deployment and data collection with KoboToolbox

Data management essentials, including reports and downloading data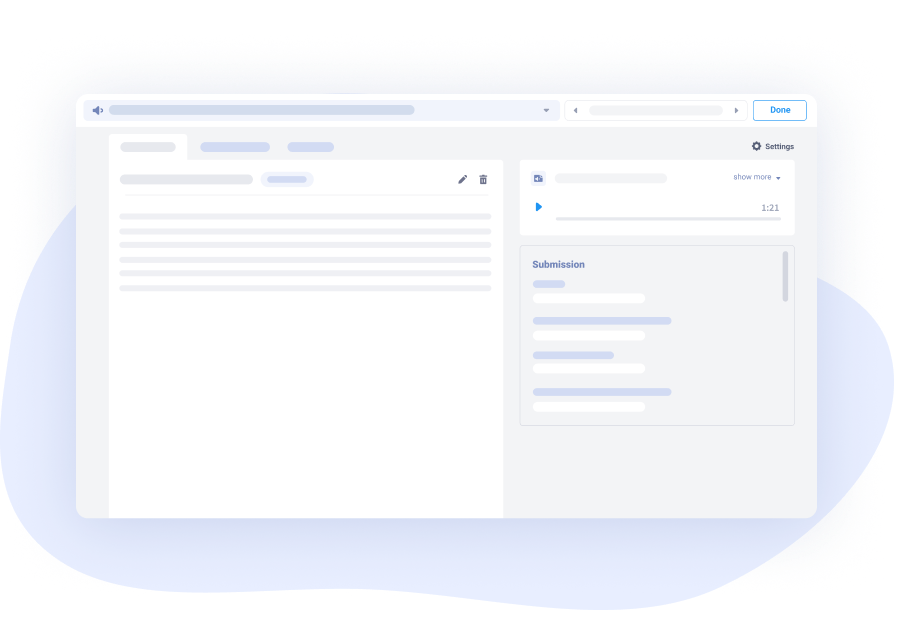 Data Collection and Data Management In-Depth
Configuring Enketo web forms and KoboCollect

Advanced project settings, sharing, and permissions

Using automated transcription and translation

Comprehensive data management

Customizing reports, downloading data, and using media

Integrating project data with Excel and PowerBI
Advanced Form Development
Building forms with XLSForm, including validating and uploading forms to KoboToolbox

Creating advanced question types with groups, repeats, and cascading selects

Customizing forms and adding media

Using advanced form logic, calculations, and validation criteria

Troubleshooting XLSForm
Training options
Comprehensive training packages including multiple sessions or coverage of specific topics can be tailored to the needs of your organization. Fully custom-made sessions can be developed upon request with customized topics on any aspect of the data collection cycle.
Training sessions can be scheduled to align with your project timeline and delivered remotely or in person. Training sessions are also available in multiple languages. Discounted pricing is available for large teams.
Get in touch to learn more about our training packages.
Get started
Have the experts behind KoboToolbox build your team's capacity and train your project enumerators on all aspects of data collection, from an orientation to KoboToolbox to developing complex surveys. Ensure your team is well prepared to collect quality data and generate data-driven insights.
Our experts have provided training to organizations operating in countries around the world, delivering tailored training to teams working in a variety of contexts, including disaster response, humanitarian action, and development initiatives.
Our team can help assess your training needs and answer any questions you might have. Get in touch to discuss training solutions for your team.