Beyond the technology
Building local community capacity: How the Caribbean Development Bank is using KoboToolbox to advance poverty reduction efforts
Across the Caribbean, an estimated 30% of the population lives in conditions of poverty, and many communities continue to face challenges related to inequality. To support the rural communities most affected by these difficulties, collecting reliable data is a crucial step towards increasing resilience and advancing poverty reduction efforts. In remote and hard to reach areas, lack of internet connectivity and other barriers often mean that these communities are underrepresented in data collection and needs assessment processes.
Using KoboToolbox, the Caribbean Development Bank's (CDB) Basic Needs Trust Fund (BNTF) is working to build local community capacity. BNTF is CDB's flagship poverty reduction program. By addressing basic needs and promoting economic and social development, the program aims to improve living standards and the quality of life in communities in nine Caribbean countries. Data collected with KoboToolbox helps direct BNTF's grant financing towards sustainable and inclusive development for the most vulnerable communities.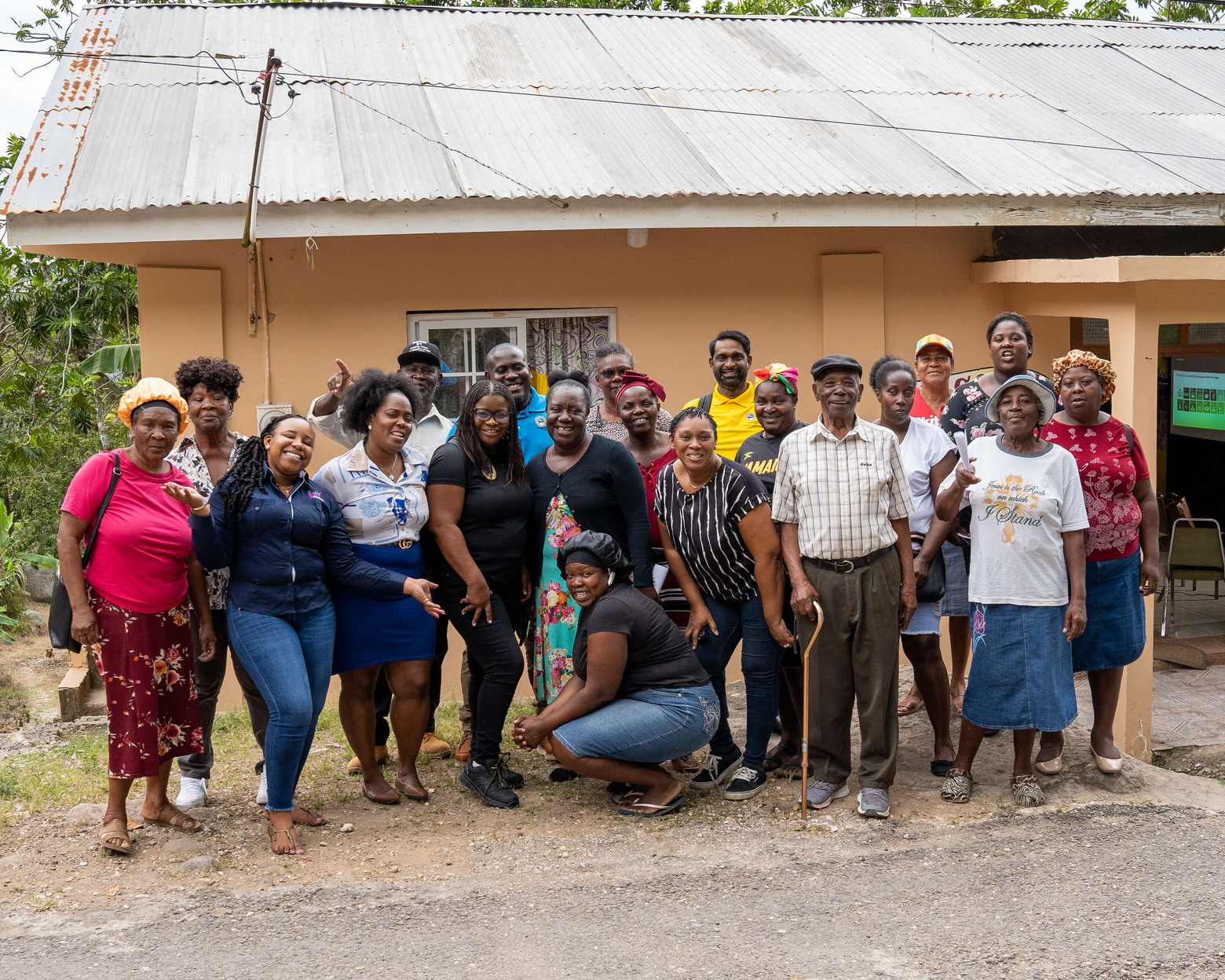 KoboToolbox played an instrumental role in CDB's BNTF assessment activities in Jamaica, Guyana, and Saint Lucia by providing direct support to ensure the successful rollout of the project. In February 2023, the KoboToolbox team worked with CDB to streamline the data collection process, design XLSForms for deployment on KoboCollect, and develop a custom dashboard for data visualizations. Together with CDB staff, the team created an interactive map to capture key indicators collected across project countries.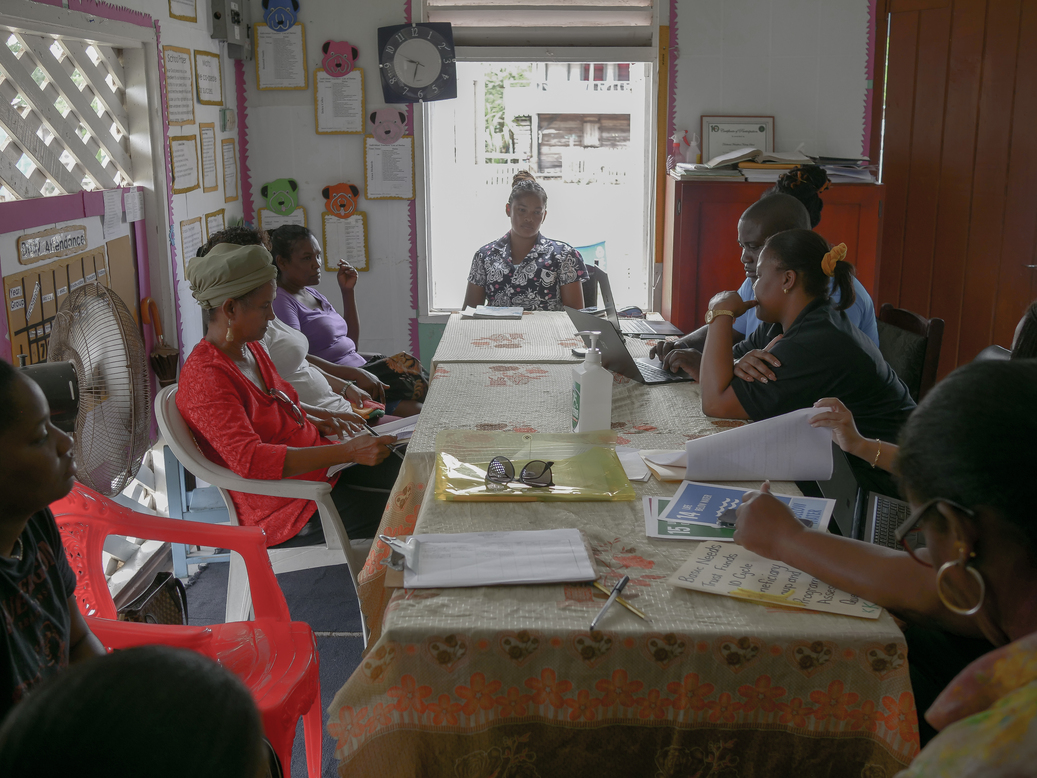 KoboToolbox's offline capabilities were essential for collecting data in remote areas lacking internet connectivity. The CDB team was able to collect data offline in rural communities as well as indigenous communities across the region and then submit the data to the server when they were in range of a wireless network.
"KoboToolbox has enhanced the efficiency of gathering community-level data by reducing data collection and analysis timelines, in addition to facilitating greater community interaction around survey results. As we seek to deliver more data-driven activities within our poverty reduction programs, this platform is pivotal for the approach to measure better to target better. Given the community-driven nature of our interventions, it's imperative to continuously engage communities, gathering critical data throughout the project lifecycle." - Richardo Aiken, Community Development Specialist at CDB
In Jamaica, Guyana, and Saint Lucia, BNTF supports community development by promoting projects that help build local capacity, strengthen social networks, and secure project sustainability. The program has provided funding for projects that focus on improving access to basic infrastructure, such as roads, bridges, and water supply systems. BNTF also contributes to socio-economic community services, including education and livelihood enhancement. Community participation is essential to the success of every project, as this facilitates local ownership of BNTF investments and enhances social capital within each community.
KoboToolbox played an instrumental role in CDB's BNTF assessment activities in Jamaica, Guyana, and Saint Lucia. © Caribbean Development Bank
"Supporting organizations like CDB is central to our work. Our goal is to ensure that programs like BNTF have access to high quality data tools, so they can make an impact on the ground." - Tino Kreutzer, KoboToolbox Chief Operating & Innovation Officer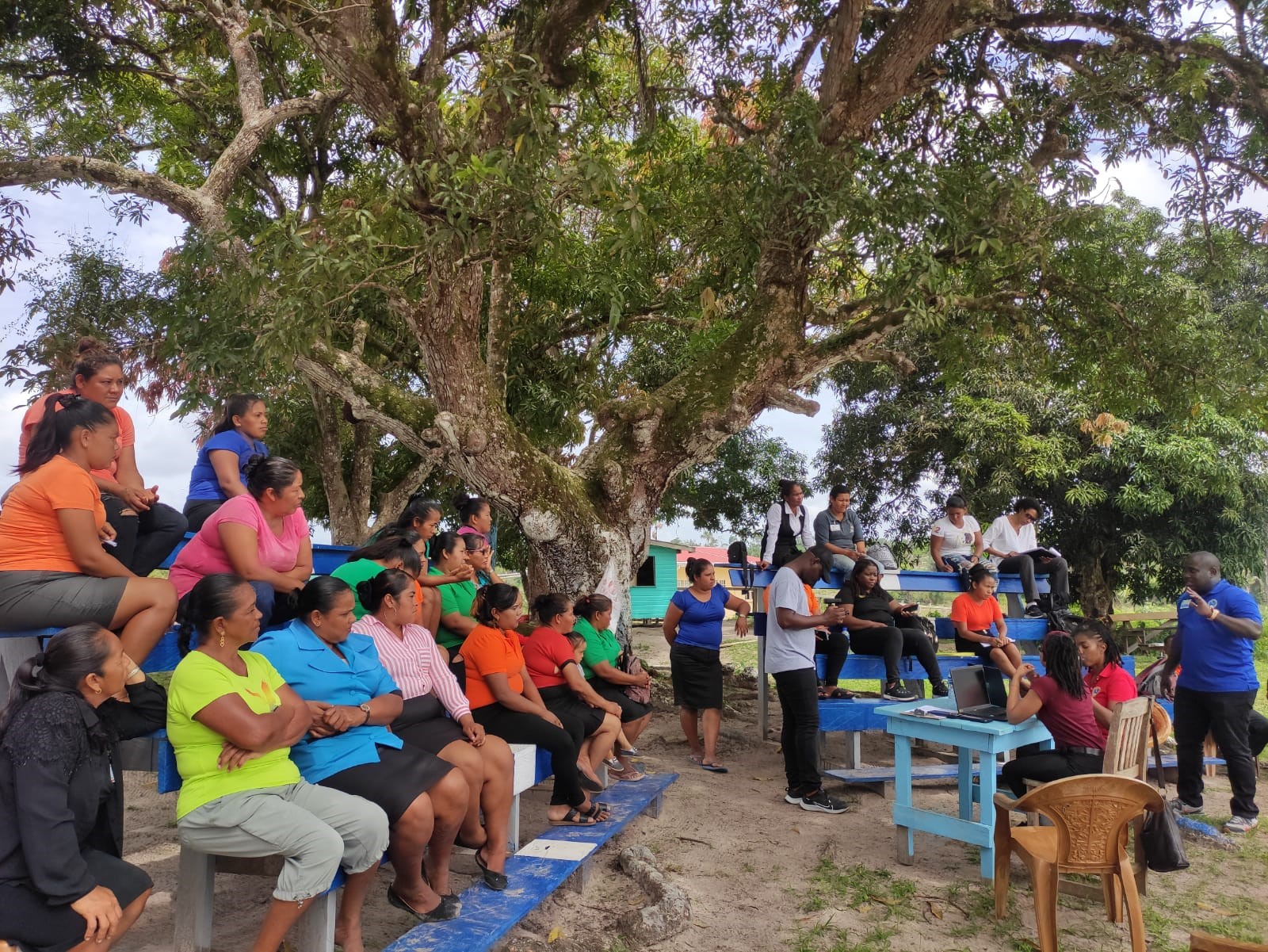 At the beginning of 2023, the CDB team conducted community capacity assessments which resulted in several high priority needs being identified in Jamaica, Guyana, and Saint Lucia. In particular, 96% of the participants surveyed indicated they did not have the capacity to write proposals, a skill that is crucial to applying for funding to support project implementation and relief efforts. Identifying this gap is an important step in strengthening local capacities and empowering vulnerable communities to advocate for themselves.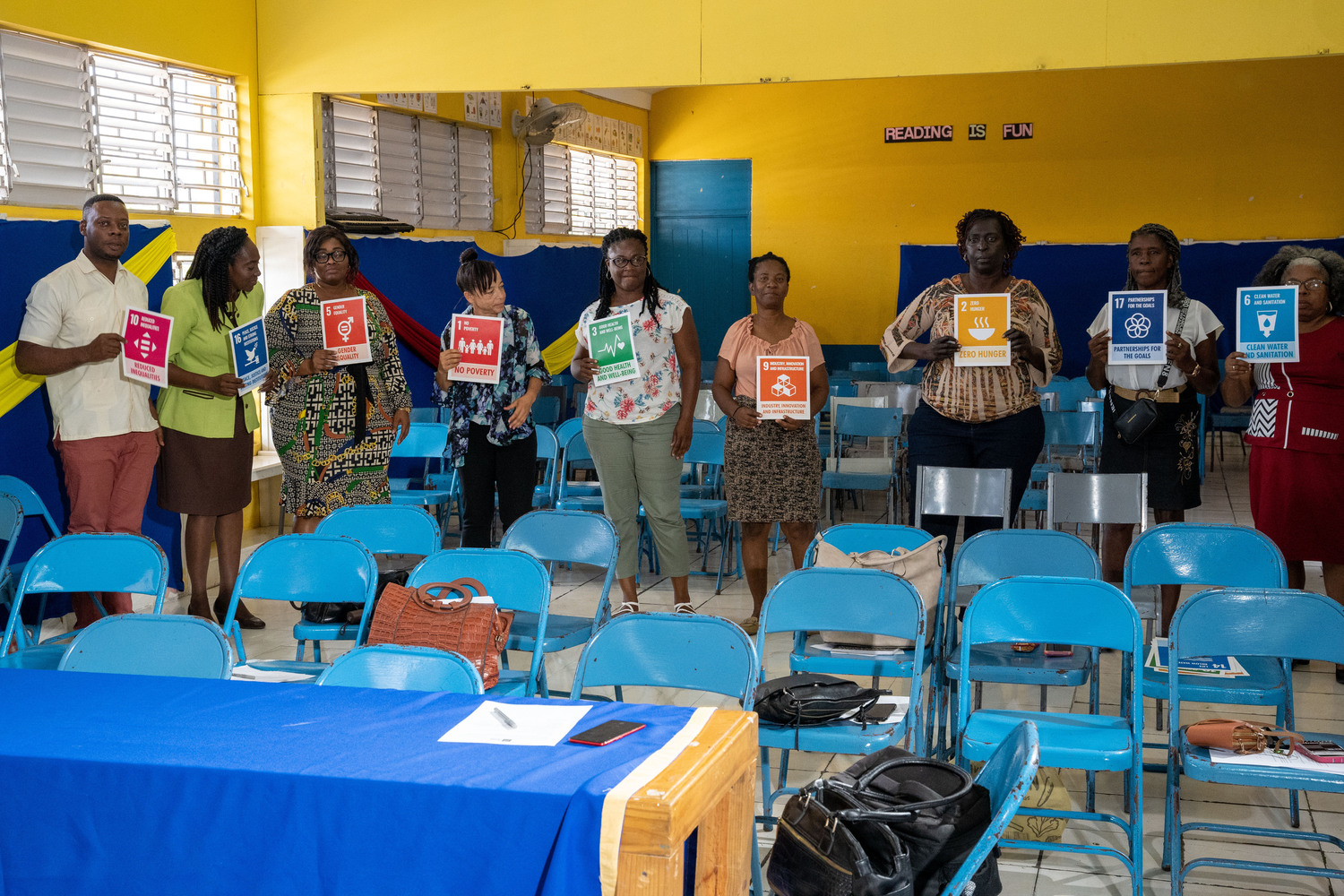 "We observed from these assessment visits that we can do more for the community in terms of building their capacity and working with them as a group. When we leave the community, they will also be able to move forward, progress, and develop further in their space, which is something I look forward to." - Renisha Daley, Social Officer on the BNTF Project in Jamaica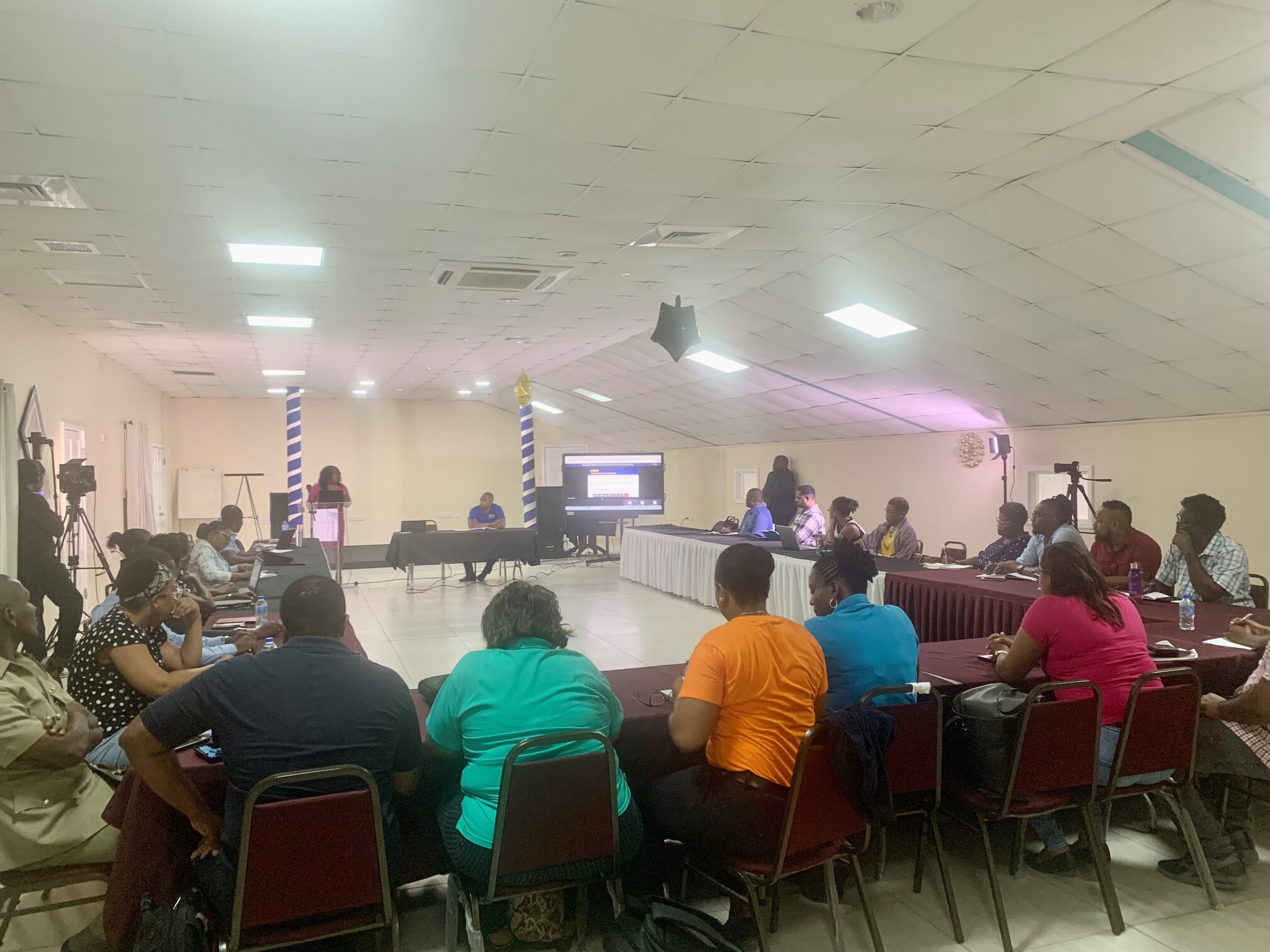 Access to reliable data and offline data collection are essential components of CDB's BNTF program. With high quality data from across the region, CDB is able to design and implement more effective projects that promote sustainable community driven development, even in the most remote areas. Moving forward, CDB will continue to use KoboToolbox as a data collection and visualization tool, for BNTF and other programs. As part of the next steps from the community capacity assessment, BNTF is preparing an online Community Development Course to meet the identified needs and has organized two proposal writing workshops in August 2023 for the nine member countries. By prioritizing important skills such as proposal writing, BNTF gives communities the tools to advocate for themselves and advance community-led economic and social development.